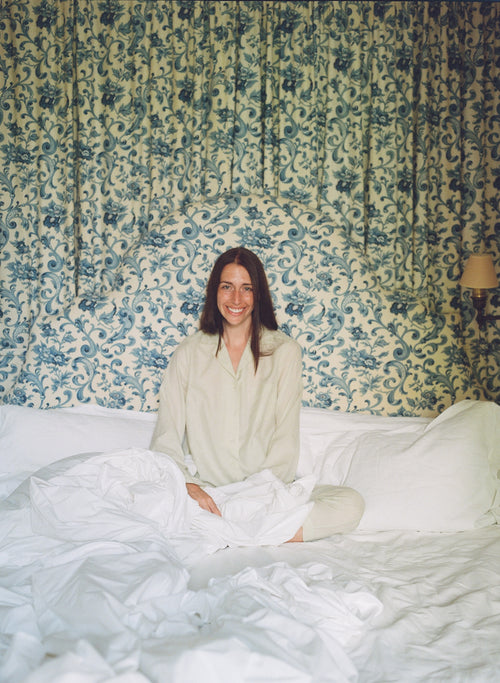 Sophie Oxenbridge
My Husband is the only home comfort that I can't be without. Other than that, I like to travel very light, but I'll always bring my Susanne Kaufmann skincare and Le Labo perfume with me wherever I go. 
We regularly return to the sea or the desert for periods of rest or recovery. Joshua Tree and the Greek Island of Koufonisia have particular healing power for me.
Our bedroom is an open and minimal space, with a neutral palette and focus on natural fibres. Since moving to London, these elements have been essential to creating an environment which enables me to feel grounded and at peace, in a city which is often loud and chaotic. Besides furniture, I try to keep only candles and books in the bedroom, to make sure the space is as conducive to sleep as possible.
In times of stress or anxiety, I also find deep tissue massage, yin yoga and saunas to be deeply soothing and restorative
It always takes a few hours for my brain to slow down when I transition from work to home. I read every night before bed, and if I'm somewhere with a bath, I'll have a bath with bath salts. Santa Maria Novella salts from Florence are my favourite. 
Sophie Oxenbridge