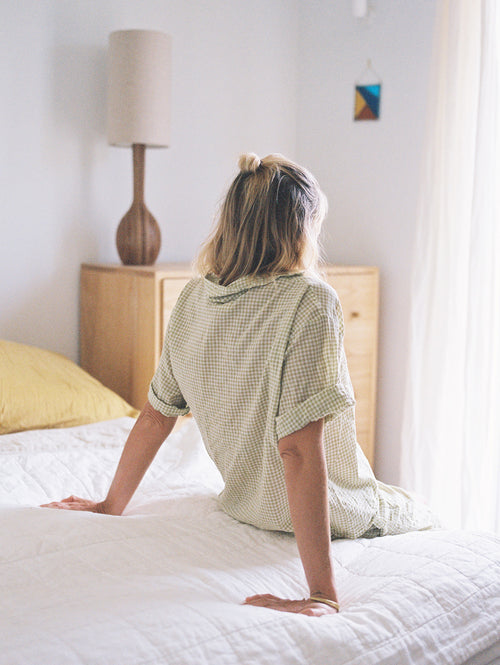 Amelia Fullarton
Our bedroom is fairly small and simple, we don't have much in there and we still have our youngest in our room, so it's cramped. I would describe it as a happy place, l love early morning cuddles with the five us. The bed is definitely a loved place for all of us!
I always have a sleep tea or camomile just before bed to relax, l read in bed as l find this initiates sleep the most for me. At the moment because I'm pregnant and so tired l sometimes only read a few pages and I'm out! 
We go camping as often as we can, it's usually a great experience for us as we've done it for so long and the kids are really use to it. I find I'm the best version of myself when we are outdoors and camping under the stars, away from it all, surrounded by nature. As a family we connect on a whole different level and l always go home feeling refreshed. 
The ocean seems to wash away my worries, a good dose of vitamin SEA and l'll leave feeling a thousand times better than l started!
Amelia Fullarton