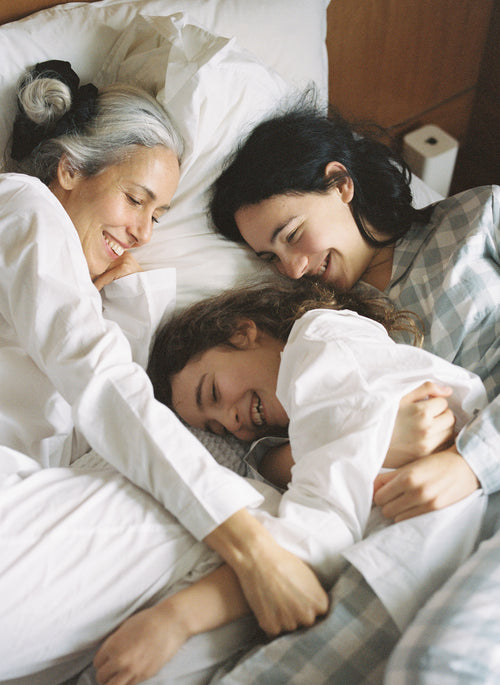 Darya Bing
Laughter affects me immediately and shines a light into any dark corner or experience. Hugging my soft children. Reading is always good as you are able to see your life in perspective while reading about another person's story.
I have slept outdoors many times. My favourite experiences were in Bethells, up by the lake, waking up to the insane sound of native birds and the special smell of that area's ecosystem. The second is sleeping out in the desert, it's almost Agoraphobic, the space is so open and endless. There is no light pollution, so you see every single star in the sky. 
The beach in summer, Its the most restorable place I know. In winter I try and go into a sauna. I find that when I'm warm, I'm relaxed.
My bedroom is peace and quiet! It's actually the one place I can have a moment for myself.
Darya Bing