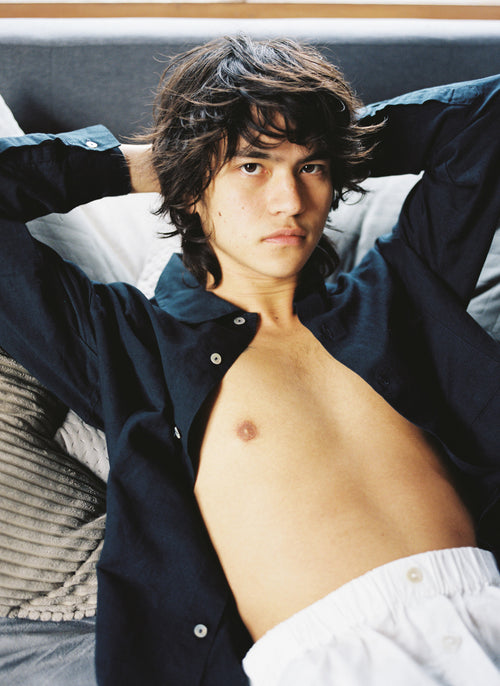 Rob Tennent
I have waffled sheets and pillowcases which I can't sleep without. Whenever I go home to visit my mum, I always take my pillows with me if I can. I have 2 pillows that I have had since I was a child that I still have on my bed to this day, those are essential for me.
I like to make my bed a no eating/working zone. This rule started before lockdown but was put into full force during it. I leave those things in the living room and kitchen because I do not associate my bedroom with work. Automatically when I enter my room, I know it's time to switch off. I like to have jasmine tea, light my candle, turn on my fan and switch into my 'inside clothes'.  
The ocean has always been somewhere that I have felt grounded. It gives me perspective and reminds me how big the world is and how much more there is outside of my immediate bubble. When I was 10 years old, I lived in St Lucia. My family and I would travel around other Caribbean islands and I'd collect bottles of sand to take home. It became something I did at any beach I visited. So in my room, under my bed are a few bottles of sand from around the world.
The ocean for sure. In winter I will visit and sit on the sand wrapped in blankets, if it's warm enough I dip my toes in. In summer I would go twice or three times a week if the weather was good. The ocean is a place to reset and cleanse. Wherever I move to, I need to be close to water.
There is a cologne I have worn for 4 years that makes me feel warm. I first smelt it on a man I met when I was 18. We have spent many days together and he's someone I have a special connection with. He wore this cologne everyday, so now I wear it everyday as well. It reminds me of late night cuddles in bed, resting my head on his shoulders or behind held by him with my face on his chest. This smell automatically calms me.
Rob Tennent