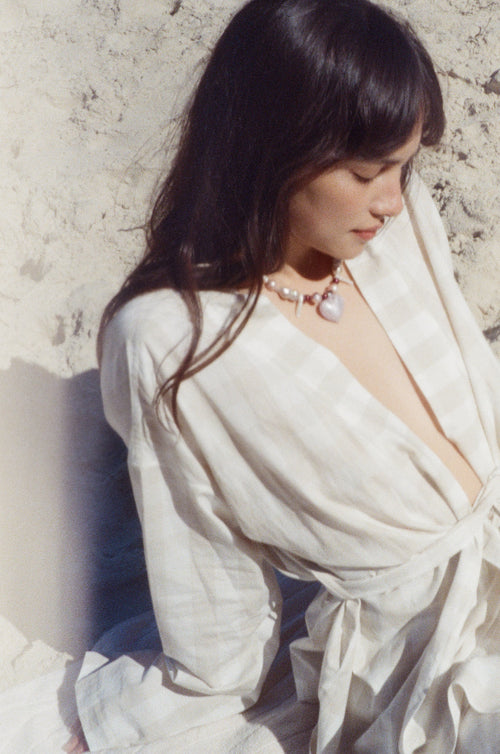 Seala Lokollo-Evans
Seala Lokollo-Evans is a multidisciplinary creative based in the coastal town of Mullumbimby in New South Wales, Australia. Working with clay and metal, Seala creates sculptures and jewellery that explore her Maluku Islands and Australian heritage.
A smell or sound that brings you joy.
The smell of spring at the beach in the mornings
Young growth and blossoming of flowers
Sound of the morning tide coinciding with the singing Whipbirds
Something you can't sleep without.
Lavendar mist spray
Soft cotton everything 
A sleep experience you've never forgotten.
The feeling of sleep in a wooden beach shack only feet away from the Caribbean Ocean in Colombia a few moons back.
The place you feel most grounded and restored.
Home by the river
Home by the ocean
In my mother's bath in our childhood home 
The place in your home you go to find peace.
The bedroom
A self-care practice you honour daily.
Long walks with my dog Paloma
Warm cup of morning delight upon rising for the day
Soothing clay mask / restoring mask at night helps me to feel relaxed
What do you treasure?
Time
Place
Earth
Culture
Knowledge
What are you currently listening to?
DOLANI. Soft Yakka Mix. #1 - Song for Mount Chincogan
Seala wears the Classic Set in Cloud, Wrap Set in Oatmeal and Winona Set in Khaki Stripe.
Seala Lokollo-Evans