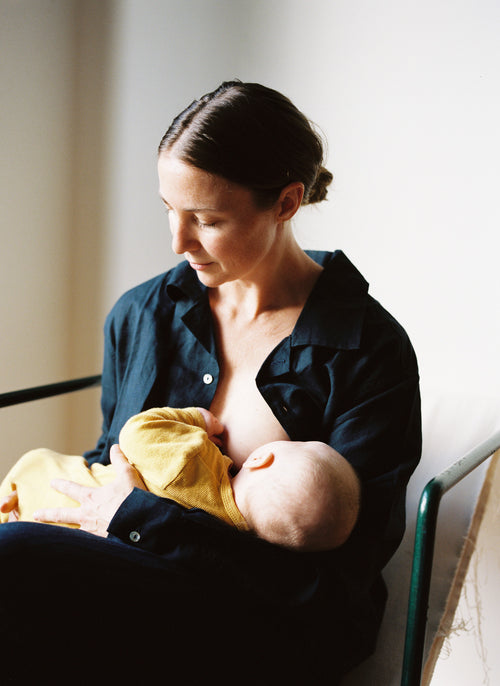 Yasmine Ganley
We have a lot of Rimu wood in our home, and I love how warming the colour is. We always have music playing, Emily loves dancing music in the mornings and likes to have "dinner music" while we eat together.
She also loves us to light a candle at dinner time and we let her blow it out after eating, I think she pretends it's her birthday everyday! On that note, having a few things coming in and out of the oven is always a nice feeling, like we're taking care of each other and looking forward to the week ahead. 
We grow vegetables and fruit in our garden, the cyclic nature of these is really grounding to be amongst and consider. I see a chiropractor once a month for a tune up, I started doing this through my first pregnancy, and kept it up. The way the body needs to adapt during pregnancy, labour, and within that first year of breastfeeding and carrying baby, certainly had me needing a little structural maintenance. I read before bed most nights, along with taking a glass of magnesium powder and a drop of CBD oil to encourage deep sleep.
I'm going through a bit of a textile phase, and have acquired a few family quilts for our beds and James' cot. I love the stories attached to each of these, I even have Matt's baby quilt that his Grandmother made him. I'd love to make one in my lifetime. 
When we go camping, we like to take salad greens and a bunch of herbs from our garden with us, they jazz up any simple cooked meal, and are great with a bowl of sweet tomatoes or fresh peas after a day at the beach. 
Yasmine Ganley